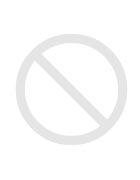 Yields 4 Entreé Servings
6 eggs
Tabasco or hot pepper sauce to taste (about 1/4 teaspoon)
1/2 teaspoon dried oregano or basil
Salt and pepper to taste
1 tablespoon olive oil or butter
1/2 medium onion, diced (about 1 cup)
1/2 pound lean ground beef
1/2 package frozen chopped spinach, thawed and squeezed dry
2 cups (8 ounces) shredded California Cheddar
1/2 cup (2 ounces) crumbled California cow's milk Feta
Preheat oven to 375°F. Crack eggs into a small bowl; add hot sauce, oregano or basil, salt and pepper. Whisk just enough to combine. Set aside.
In a large skillet, nonstick if possible, heat the oil or butter over medium heat. Add the onion and sauté until soft but not brown, about 4 minutes. Add the ground beef and cook until uniformly brown and broken into small pieces. Add spinach and mix well.
Pour egg mixture over all, stirring lightly with a spatula or wooden spoon, just until eggs begin to set. Add half the shredded Cheddar, stirring gently as cheese melts, then add remaining Cheddar.
Place pan in oven until cheese melts, about 3 minutes, or eggs are cooked to desired doneness. Crumble Feta over top and serve immediately.