Image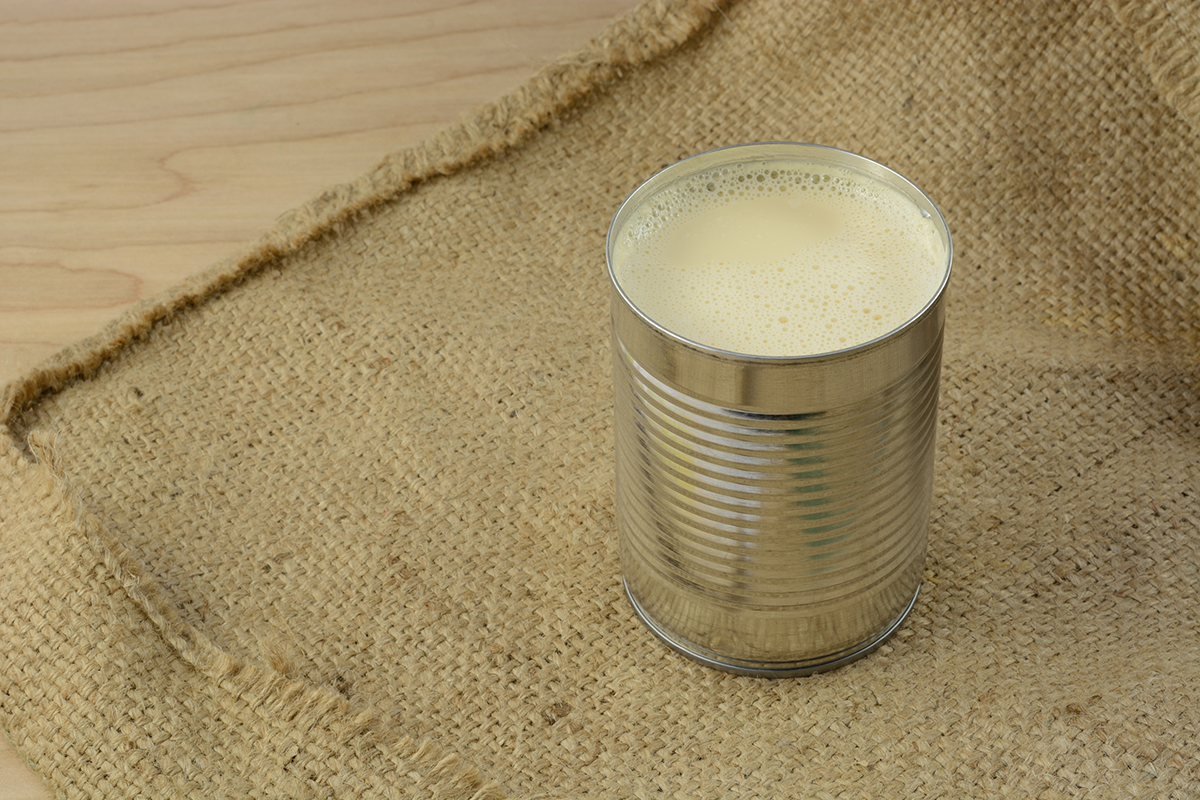 EVAPORATED MILK
A Definition
Evaporated milk is cow's milk which been thickened by evaporation.  This removes about 60 percent of the water from the milk.
The Process
Evaporated Milk is produced by removing 60 percent of the water. The concentrate is then homogenized, fortified with vitamin D, and vacuum-sealed into cans.  Evaporated milk can be stored unrefrigerated until opened.
Storage and Handling
Store unopened cans of evaporated milk unrefrigerated on a cool, dry shelf for up to six months. Store refrigerated in an airtight container for up to one week after opening.
Nutrition
½ cup evaporated milk counts as 1 cup in the MyPlate.gov Dairy Group. For a 2,000-calorie diet, the daily recommendation is about 3 cups.
½ cup of evaporated milk provides more than 30% of the daily recommended amount of calcium.
Evaporated milk may also have added vitamin A, and it usually contains 6.5 percent fat or less. There is also a fat-free variety that's made from fat-free (skim or non-fat) milk, instead of whole milk, which contains 0.5 percent fat or less.
Cooking and Baking with Evaporated Milk
Evaporated milk is not the same as "sweetened condensed milk" and should not be used as a substitute in recipes.
Unlike sweetened condensed milk, evaporated milk doesn't contain sugar, but both are great to have on hand for cooking and baking.
Evaporated milk can be used as a lower fat alternative for heavy cream in sauces, soups, and gravies.
To use in place of fresh milk mix ¼ cup evaporated milk with water and add to recipes such as breads, muffins, soups, sauces, mashed potatoes, and custards.
Sources: National Dairy Council, United States Department of Agriculture