September

2013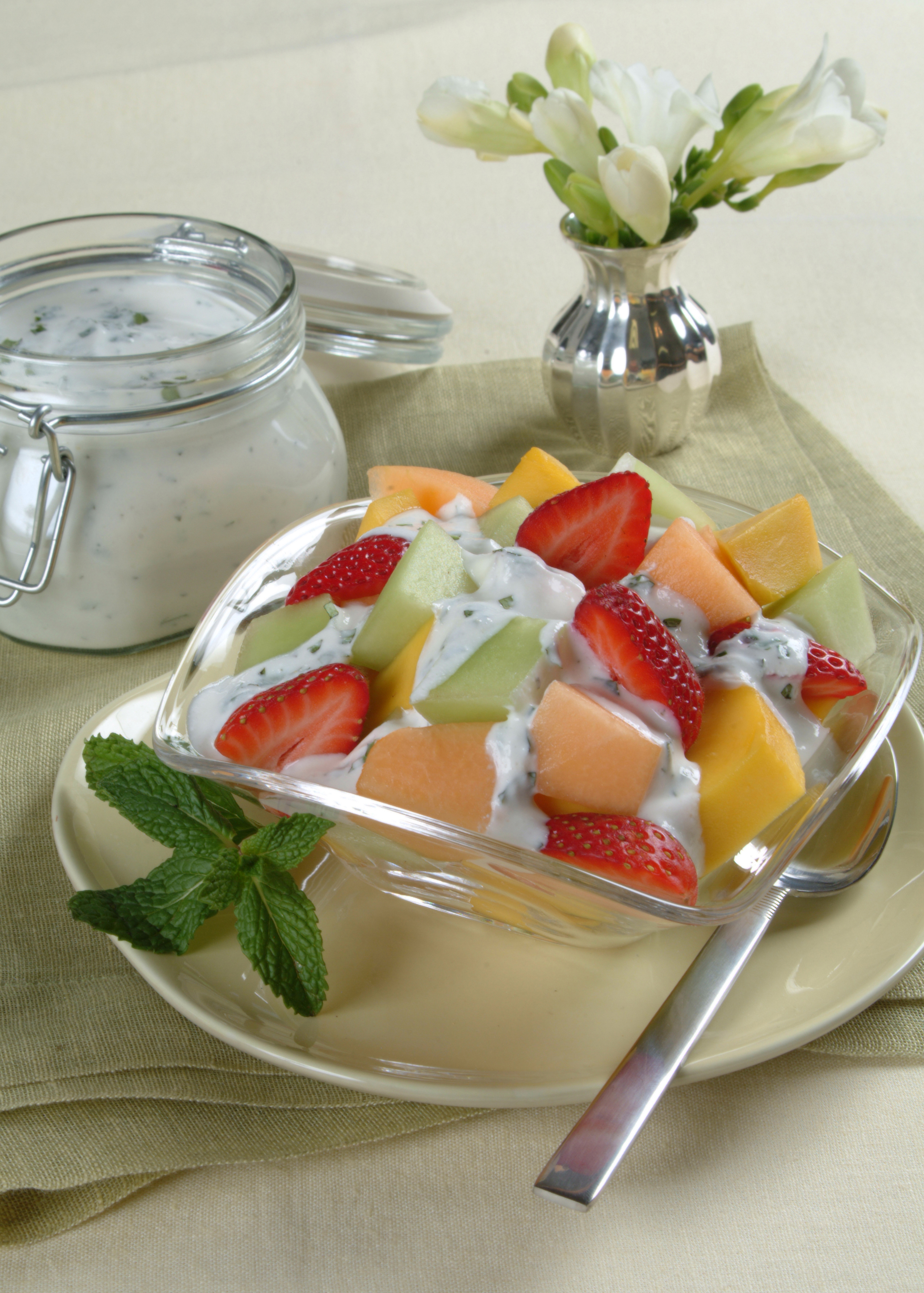 SOUTH SAN FRANCISCO & MODESTO – September 12, 2013 – The sun is setting on summer and the hours spent at the pool are now being spent in the classroom. With over 79 million kids back in school this month (US Census), there's less splashing and lots more lunch bags to be filled. Whether including an ice-cold milk with a turkey and California cheese sandwich or string cheese and apple slices for snack time, nothing goes better in a school lunch than California dairy products. The dairy experts at the California Milk Advisory Board (CMAB) have five inspired tips for meals that will have the kids excited to ditch the swimsuit and dive into lunch!
1. Brown bag it: Another day, another lunch to make. Avoid the "not this again" lunch blues by mixing the usual suspects. Update a plain sandwich by making it a wrap or forgo the bread altogether and offer lettuce as wrappers with creative tasty fillings like Asian chicken salad or grilled chicken and cheese. We'd never get rid of a fan-favorite like grilled cheese, but switch it up by making quesadilla triangles with California Hispanic cheeses such as Queso Quesadilla or Asadero.
2. V for Vitamins: Active minds and bodies need vitamins and protein versus empty calories to succeed every day. Research from the Journal of Child Nutrition and Management shows that children who drink milk at school lunch have higher intakes of nutrients, like vitamin A and zinc, two nutrients which can be low in diets. Replace foods with high fat or sugar content with healthier, just as tasty options. Tell fruit drinks and sodas to take a seat and send California low-fat milk to school. Pack trail mix or California Crème Fraîche and berries in place of cookies and snack cakes. Simple swaps help to energize and fortify kids to take on the school day with gusto.
3. Protein Power: It's tough for people of all ages to transition from being outside all day to studying for a test at school. But, acing a test isn't all about studying – the brain has to be primed to focus too! Research from the USDA has shown that eating foods high in protein will help stimulate brain function. On test days, make sure your child's lunch includes 100% whole grain breads or crackers, low-fat meats and California dairy products, like lower fat hard cheeses or yogurt. Protein can be a student's best friend to help get back in the swing of studies.
4. Keep it fresh: Remind your kids of the fruit full summer days past and send them to school with a smoothie. The best thing about a California smoothie is portability. Blend low-fat California Milk or yogurt with fresh fruit, ice and pour into a bright colored thermos to keep it cold until lunchtime. For more tips about keeping dairy cool during the school day, check out Momable Laura Fuentes' back-to-school tips here: http://www.momables.com/how-to-pack-dairy-in-a-school-lunch/
5. Do the Dip: Fruits and veggies are an important part of any diet, but kids are often uninterested in eating these "uncool" items on their own. Combat this resistance with fun flavored dips like Magic Dairy Dressing that are quick and easy to make. California cottage cheese and yogurt keep your dips both creamy and lower in fat while also providing that important added protein boost.
Make this school year the best by revitalizing lunchtime with sweet and summery memories year-round. Visit RealCaliforniaMilk.com for a cheat-sheet on lunchbox tips and don't forget to like our tips on Facebook.com/RealCaliforniaMilk and pin your favorite recipes on Pinterest!
Magic Dairy Dressing Dip:
• 2 cups low-fat California cottage cheese
• 1 cup plain nonfat California yogurt
• 2 teaspoons lemon juice
Directions:
Place all ingredients in a food processor or blender and process until smooth, 1-2 minutes. Store refrigerated in a tightly closed container for up to one week. Note: Substitute plain low-fat yogurt if preferred.
This adaptable dairy dressing is a breeze to make and very versatile. While delicious by itself, what makes it truly "magic" is the ease with which it can be transformed with the addition of a few of your favorite ingredients such as fresh herbs, seasonings and salsa. You can even go sweet by mixing in chocolate nut crème or fresh fruit and some honey. Serve it as a dip in the lunch pail for fruits and veggies or use it as a sauce or dressing on meat and fish. Mix it up even more as a delicious sandwich spread or creamy marinade for meat.
Dairy Production
Ninety-nine percent of California dairy farms are family-owned. California produces more fluid milk, butter, ice cream and nonfat dry milk than any other state. The state is the second-largest producer of cheese, which is available nationally under the Real California Cheese seal. Dairy products made with California milk can be identified by the Real California Milk seal, which certifies that the products are made exclusively with milk produced on California dairy farms.