March

2013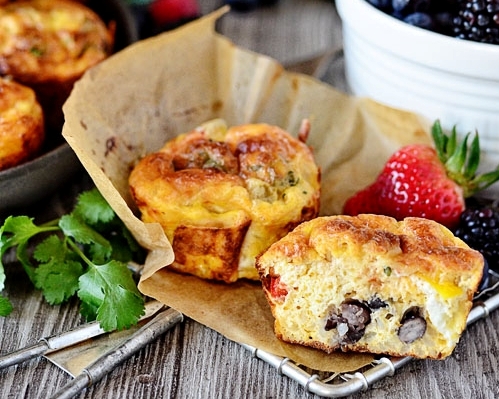 SOUTH SAN FRANCISCO, Calif., & MODESTO, Calif. – March 26, 2013 – Today's busy schedules mean family meals play second banana to getting out the door. Breakfast often suffers most with moms and dads feeling like traffic cops trying to manage the flow of the morning routine. In fact, because so many factors influence breakfast time, research shows that 40 percent of children do not eat breakfast daily. [1]  The California Milk Advisory Board (CMAB), representing more than 1,600 California dairy families, understands the importance of a healthy breakfast and has partnered during National Nutrition Month with Cheryl Sousan, founder of TidyMom.net, to help ease the morning scramble and ensure the day starts off right. 
"No matter how early I wake up, getting out the door on time can be a challenge and if one thing does not go as planned the morning turns to total chaos," said Cheryl Sousan, founder of TidyMom.net and a recently named top Pinterest DIY creative blogger. "Fortunately, small changes like laying out clothes in the evening, placing backpacks by the door, having a routine for signing permission slips – even making breakfast the night before – can bring a peaceful and productive start to the day."
In addition to doing a little prep the night before, Cheryl recommends making a protein packed breakfast, complete with California dairy. According to Dairy Council of California, eating breakfast gets rid of hunger symptoms such as being tired or sleepy, developing headaches or becoming cranky.  Studies show that children who eat breakfast, learn better. California dairy is a convenient source of protein that helps keep you full until the next meal.
 To avoid the morning frenzy and ensure that families are enjoying a healthy, balanced breakfast, Cheryl recommends making her protein-packed Southwest Baked Egg Breakfast Cups featuring California cottage cheese and Hispanic-style cheeses. For convenience, they can be made over the weekend and heated up during busy week-day mornings.  
Make-Ahead Southwest Baked Egg Breakfast Cups
Prep Time: 15 minutes
Cook Time: 45 minutes
Total Time: 1 hour
Yield: 12
Serving Size: 1 egg cup
Ingredients
2 cups refrigerated hash browns, uncooked
8 whole eggs, large
1/2 cup California cottage cheese
1/2 teaspoon baking powder
1/4 cup diced bell pepper
2 tablespoons salsa, chunky
2 ounces green chiles, diced
salt and pepper to season
1/2 cup black beans
1/2 cup California Mexican cheese blend
1 teaspoon smoked paprika
2 tablespoons fresh cilantro, chopped
1/2 cup California Queso Blanco cheese, shredded
Instructions
Preheat oven to 375. Coat a 12-cup muffin tin with cooking spray.
Fill each muffin tin with approximately 1/8 cup of potatoes, season with salt and pepper.
Bake 15-20 minutes or until they start to turn golden brown on top.
While potatoes are baking, whisk eggs in a medium bowl and combine with cottage cheese, baking powder, bell peppers, salsa, green chiles and salt and pepper to taste.
Remove potatoes from oven, fill each cup with about 1 tablespoon of black beans and California Mexican cheese blend, then evenly divide egg mixture into each cup.
Top each egg cup with a sprinkle of cilantro and paprika and a pinch of shredded queso blanco cheese.
Return to the oven and bake an additional 25 minutes or until they puff up nicely and are just barely set on top (do not overcook or they will be spongy).
Enjoy warm, or let cups cool completely to room temperature and store leftovers in the fridge in an airtight container. To reheat, wrap the egg cup in a paper towel and reheat in microwave for about 30-45 seconds. Be careful not to microwave too long or they will get tough.
The Dairy Mornings partnership is inspired by the CMAB's Make Us Part of Your Family campaign that uses whimsical California cows in family settings to promote California dairy products by showing how dairy is an important part of everyday family life, including breakfast. "Shower," the latest ad in the campaign features a family enjoying breakfast with a little musical disruption from a singing cow in the shower http://partofyourfamily.realcaliforniamilk.com/.
California is the nation's leading milk producer and also produces more butter, ice cream, yogurt and nonfat dry milk than any other state. The state is the second-largest producer of cheese, which is available nationally under the Real California Cheese seal. Ninety-nine percent of California dairy farms are family owned and that means consumers are supporting dairy families when they look for the Real California milk and cheese seals when they shop.
[1] http://newsroom.kelloggcompany.com/index.php?s=27529&item=76379